The "¡No Más!" Tournament Withdrawal
I'm not talking about an early tournament withdrawal because of another commitment, or because you're feeling legitimately ill. I'm also not talking about scheduling a last-round bye in advance. Let's exclude withdrawing in order to return as a re-entry, too.
I'm talking about those cases where you could continue, but don't want to — usually, because you're having a bad performance and want to "stop the bleeding."
Don't worry, I won't judge you. I've made this kind of quick escape more often than I can count. Plenty of my tournaments at the Marshall Chess Club have ended with this sequence:
I have a hopelessly lost position…
Repeatedly shake my head, make faces to no one in particular, and finally stop my clock…
I quickly shake my opponent's hand and reset the pieces before others see the carnage…
Run to the pairing sheet…
Mark the win for my opponent…
Write OUT next to my name and circle it…
Race out the door without saying a word to anyone.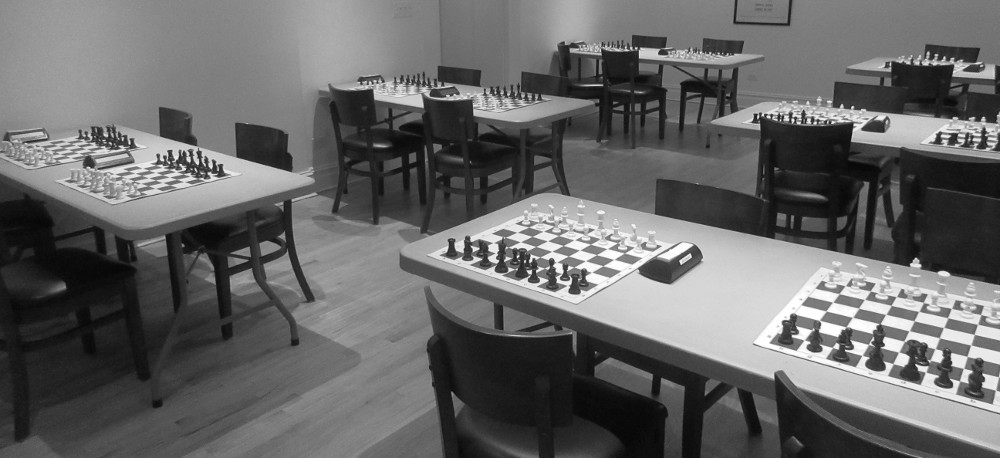 This way no one has to see me explode or make an @$$ of myself. I do that in private…
Hypocrisy? Fake Encouragement?
Yes, I realize this "procedure" goes against my recommendation to do a post-mortem analysis with your opponent…but do as I say, not as I do, OK? Anyway, I said that step is optional!
I don't condemn the "bruised ego tournament withdrawal" because I know it's not easy to play your best with a sub-optimal state of mind. In fact, I don't try to cajole my students into carrying on if they really don't want to. That could do more harm than good.
There's always another tournament. We can recharge and come back stronger next time.
Some parents and coaches won't agree with my stance and will counter with platitudes like "never give up," or "quitters never win." My dad once threatened to never register me for a tournament again in my early years when I suggested withdrawing after a poor performance. I had to play, but didn't learn some deep life lesson — I was just annoyed and lost badly.
Anger and disappointment can be powerful motivators. The same cannot be said of despair.